ABSTRACT
Increased modernization leads to increased number of diseases. These diseases are detected and confirmed by performing various tests related to this kind of disease. Doctors ask the patient to bring test reports so that he can prescribe medications accordingly. Tests are very necessary to take proper treatment of any disease. One of the major tests for diagnosing diseases involves the TPHA test. Today we will study regarding the TPHA test and which disease is detected by performing this test.
WHAT IS TPHA
TPHA is an abbreviation for Treponema pallidum hemagglutination assay. It is a diagnostic test performed to check the dissolved amount of antibodies against the causative agent of syphilis. This is performed in the serum sample of a patient. TPHA test helps to detect Palladium antibodies through the hem agglutination method. The procedure includes sensitizing the RBC (red blood cells) with fragments of T.Palladium. When exposed with a syphilis infected serum sample, the cells aggregate on the top surface of the test dish. This test is majorly performed for diagnosing Syphilis in the body.
WHAT IS SYPHILIS
Syphilis is asexually transmitted disease (STD), which is raised by Treponema pallidum bacteria. Syphilis is identified by four stages; primary, secondary, latent and tertiary. The treatment of Syphilis actually depends upon the stage of infection. It is quite difficult to detect its symptoms at an early stage as the patient observes only small painless sore or chancre As it is a dreadful disease, it is necessary to detect it as soon as possible before developing into the next stage. This will help in preventing damage to major body organs. By using the TPHA test, syphilis can be diagnosed easily.
SYMPTOMS OF SYPHILIS INFECTION
The symptoms of Syphilis infection depend on which stage the syphilis infection of patients is developed. After contact with the virus, it takes about 2 to 4 weeks to develop the primary stage of Syphilis. The initial symptoms started with a painless little round sore. It can be transmitted to another person if anyone comes in direct contact with the sore.
In the secondary stage, skin rash and sore throat can be observed in patients. Other symptoms in the secondary stage include fatigue, aching joints, weight loss, and severe headache.
In latent or third stage, there are no noticeable symptoms which can be observed. But there is continuous development of bacteria happening inside the patient's body.
The last or the tertiary stage is one of the most life-threatening stages which show outcomes such as loss of memory, blindness, mental illness and many other body disorders.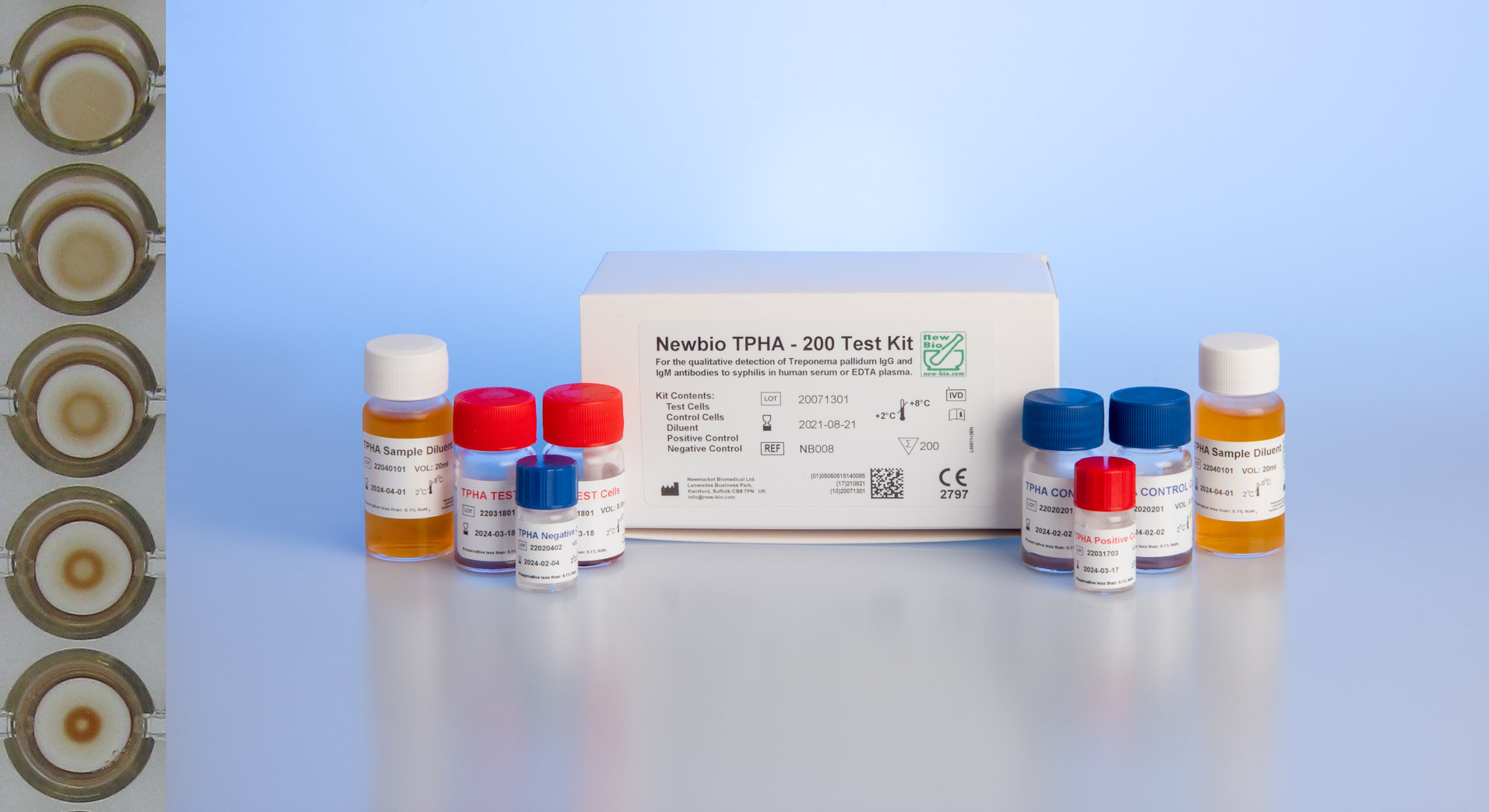 ARE THERE ANY PREPARATION NEEDED TO PERFORM TPHA?
There are no special preparations needed to be done for the test. It is a simple routine of blood. Your doctor will inform you if you have to do fasting before undergoing the test. Nothing much is required for this test.
HOW TPHA DONE?
There are no specific preparations to be done before the TPHA test. Simply, a blood sample is taken by injecting a needle into the arm's vein. After that, your sample is analyzed in the lab.
The procedure of the TPHA test involves the usage of a test card with three wells.
In the first well of the TPHA card, 10 uL serum of patient's sample is poured. Then, 190 uL diluents is added and mixed well with the help of a micropipette.
In the second well, 75 uL of control cells
In the third one, 75 uL of test cells are added. Next, 25 uL diluted serum is poured on each of the wells and mixed in a well manner. After that, incubation of plate is done for 45-60 minutes at room temperature and away from direct contact with sunlight. Performing a negative and positive control along with test serum is very important.
HOW TO INTERPRET RESULTS OF TPHA TEST?
Results of the TPHA test can be interpreted by agglutination intensity which may range from - to 4+. By reading following cases, you will understand clear picture of TPHA positive results:
It is 4+, if there is a constant mat of the cells occupying the whole wall.
It is 3+, if a large part of well is occupied by a constant mat of cells.
A mat of lesser density is surrounded by a slight ring (+2) is another case of out coming TPHA test positive.
Decreased intensity of mat is surrounded by a denser ring with a clearly open centre.
If TPHA results are interpreted negatively, there is a little clear centre and the cells are settled down to a compact bottom. There is no further investigation required if TPHA is declared as negative. But in case of positive results of TPHA, MHATP and FTA-ABS tests are further described.
CONCLUSION
It is imperative to undergo whole treatment if your test result comes out positive. The positive results may develop life-threatening body disorders. Try to visit a doctor if you observe any symptoms of this disease to detect it at an early stage and treatment will be started.
DR. Vikram Chauhan, MD - AYURVEDA is an expert Ayurvedic practitioner based in Chandigarh, India and doing his practice in Mohali, India. He is spreading the knowledge of Ayurveda Ancient healing treatment, not only in India but also abroad. He is the CEO and Founder of Planet Ayurveda Products, Pla